Box office: Jumanji Knocks Star Wars From Top Spot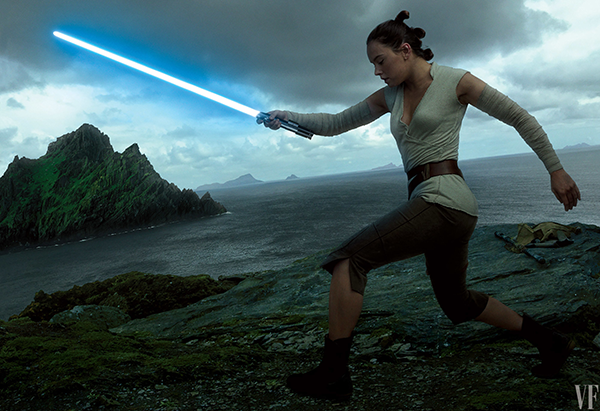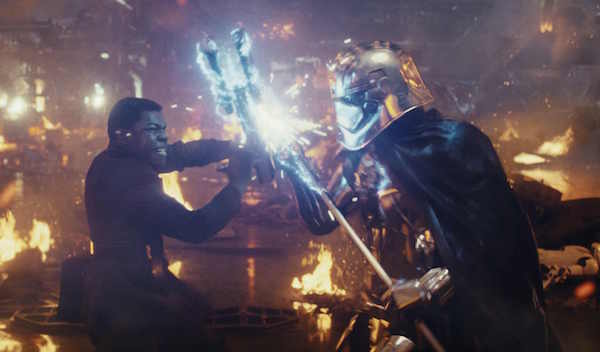 Here's our box office wrap up for the weekend ending 1/7/18:
The sci-fi juggernaut has finally been dethroned from its top spot at the box office. After three weeks of box office dominance, Star Wars: The Last Jedi was bumped down to #3 this weekend, bringing in $23 million. Despite being the first weekend of its decline, the eighth chapter in the Star Wars saga has already grossed $572 million domestic and $1.2 billion worldwide. The film has already done its job of making Disney another pretty mint with the franchise.
The two films to finally knock it down is an adventure picture and the first new horror film of January. Jumanji: Welcome to the Jungle, now in its third week, earned $36 million over the weekend, making it the top grosser. The Dwayne Johnson-starring picture has already grossed $244 million domestic, proving that it had the legs to survive the massive Christmas rush by appealing to families and those nostalgic 1990s original film.
Just below it on the list at #2 is Insidious: The Last Key, the fourth film of the Insidious saga, ranking in $29 million for its debut weekend. The paranormal horror picture is off to a solid start for January, featuring the new regular cast from the previous entry, and has already made a profit off its tiny $10 million budget.
A few films continue to hold steady. The Greatest Showman, the P.T. Barnum musical starring Hugh Jackman, holds its #4 slot with a gross of $13 million, bringing its domestic total to $75 million, almost clearing its $85 million budget. Pitch Perfect 3, the third entry in the singing competition trilogy, continues to make a tidy profit as its $10 million take from the weekend brings the domestic total to $85 million, well clear of covering its $45 million budget.
Some awards contenders are starting to rise as well. Molly's Game has finally expanded into 1000+ theaters to jump from #13 to #7, bringing in $7 million for a total of $14 million domestic. Darkest Hour remains firm in the #8 slot for the big buzz around Gary Oldman's flawless performance as Winston Churchill and will probably have some legs to stick around for one more weekend in the top 10.
See the full box office totals below:
Jumanji: Welcome to the Jungle ($36,000,000)
Insidious: The Last Key ($29,265,000)
Star Wars: The Last Jedi ($23,551,000)
The Greatest Showman ($13,800,000)
Pitch Perfect 3 ($10,225,000)
Ferdinand ($7,730,000)
Molly's Game ($7,000,000)
Darkest Hour ($6,355,000)
Coco ($5,539,000)
All the Money in the World ($3,550,000)
Next weekend will feature the debut of the family live-action/CGI comedy Paddington 2 and the Liam Neeson thriller The Commuter, as well as the wide expansion of The Post, which should gain considerable interest for its awards chatter and critical acclaim, as wells a box office success.
Another Astounding Weekend at the Box Office for Avengers: Infinity War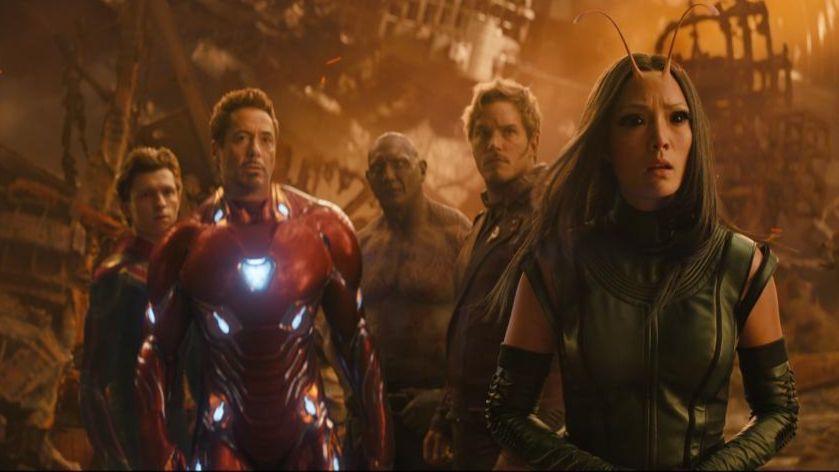 Box Office Weekend 5/4/18-5/6/18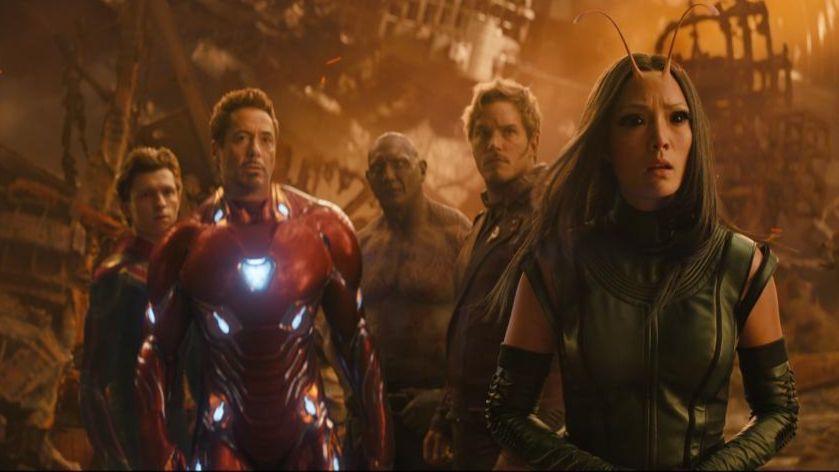 Not the least bit surprising, Marvel's Avengers: Infinity War has dominated the weekend box office with another massive gross. In its second weekend, the grandest superhero ensemble to date brought in $112.4 million. This brings its domestic total up to $450 million, and its worldwide take well over $1 billion. Time will tell if it has the legs, however, to hold its own against Marvel's other superhero epic this year, Black Panther. Considering Black Panther is still in the top 10, and has almost passed $700 million domestic, it'll be a close race between the two Marvel movies.
Of course, the success of the Avengers is due in no small part to this being a rather sparse weekend of premieres appearing in fewer theaters. Braving the Marvel storm to come in at #2 was the romantic comedy remake, Overboard, starring Eugenio Derbez and Anna Faris, making $14.7 million domestic. And if that's the gross of the #2 spot, you can imagine how lower the other films are. Tully, a new comedy Jason Reitman and starring Charlize Theron, came in at #6 with a domestic gross of $3.1 million. Further down at #10 is the new David Tennant starring thriller, Bad Samaritan, making $1.7 million for the weekend.
There were expected dips all around with no huge surprises, but many of the successful films that have hung around are growing a considerable gross. John Krasinski's A Quiet Place had the lowest drop and is currently sitting at a robust $159 million domestic total. Ryan Coogler's Black Panther has already blazed many records, but it's only $7 million away from clearing $700 million domestic.
See the full top 10 box office results below.
Avengers: Infinity War ($112,474,000)
Overboard ($14,750,000)
A Quiet Place ($7,600,000)
I Feel Pretty ($4,900,000)
Rampage ($4,620,000)
Tully ($3,186,000)
Black Panther ($3,146,000)
Truth or Dare ($1,885,000)
Super Troopers 2 ($1,815,000)
Bad Samaritan ($1,758,000)
Next weekend, Avengers will be battling against the Melissa McCarthy starring comedy Life of the Party and the Gabrielle Union starring thriller Breaking In. Considering that Life of the Party will have the most significant theater count, McCarthy has the only real shot at being the first film to knock the superhero giant down from the top 10, though it's doubtful of the Avengers hype will have died down by then.
Life of the Party and Breaking In Dominated by Avengers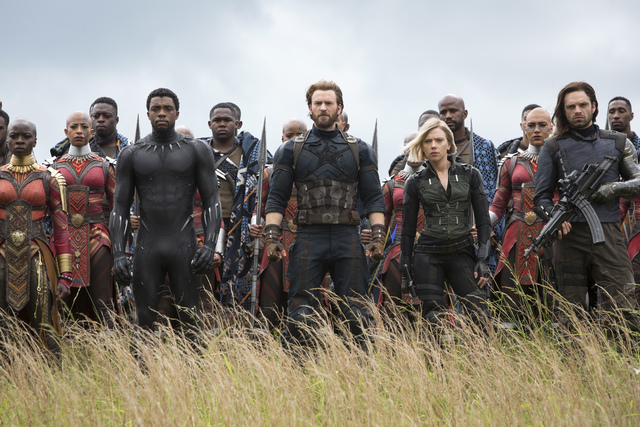 Box Office Report 5/11/18 – 5/13/18
In its third weekend, Avengers: Infinity War is still going strong with a beefy #1 spot that has yet to be bested. Marvel Studio's latest superhero epic amassed $61.8 million for the weekend, soaring its total domestic gross up to $547 million. The film has managed to make more than Marvel's other 2018 hit, Black Panther, in the same amount of time, but whether it'll reach the same domestic gross remains to be seen. With the oncoming superhero film next week and a Star Wars film following, it'll have some fierce competition.
The two newest films this week slid comfortably into the slots just below. Life of the Party, the new back-to-school comedy with Melissa McCarthy, predictably hit the #2 spot for being a female-centric comedy released on Mother's Day weekend. While it didn't exactly take the cake, the film did make $18.5 million to earn its spot during another Marvel cinematic snowstorm of a weekend. Just below it was the new thriller Breaking In, grossing $16.5 million, which is not too shabby for a film debuting in only 2500 theaters.
There were surprisingly low dips all around in the top 10. The smallest drop was for A Quiet Place, still hanging in there as the surprise horror hit, earning $6.4 million to boost its domestic total to $169.5 million. It's not too surprising that the most significant drop was for Black Panther, grossing only $1.9 million. It's a predictable drop considering the movie has been out for thirteen weeks, is already available to buy digitally, and will be out on DVD and Blu-ray by this Tuesday. It's still a considerable feat for a film that has domestically grossed $696 million so far.
One film worth mentioning that snuck into the top 10 is RGB, the documentary on Ruth Bader Ginsburg, expanding for the weekend into 180 theaters. That's very impressive for such a small film to conquer the #10 spot on Mother's Day weekend with a $1.1 million gross.
View the full top 10 list below.
Avengers: Infinity War ($61,817,000)
Life of the Party ($18,500,000)
Breaking In ($16,500,000)
Overboard ($10,100,000)
A Quiet Place ($6,400,000)
I Feel Pretty ($3,710,000)
Rampage ($3,380,000)
Tully ($2,240,000)
Black Panther ($1,932,000)
RGB ($1,165,000)
Next weekend, Infinity War will be going up against a real contender with Deadpool 2, the sequel to the Ryan Reynolds starring superhero comedy that broke records in 2016. Also vying for the box office will be the dog comedy, Show Dogs, and the aged female-oriented comedy, Book Club.
Avengers: Infinity War Obliterates Weekend Box Office and Records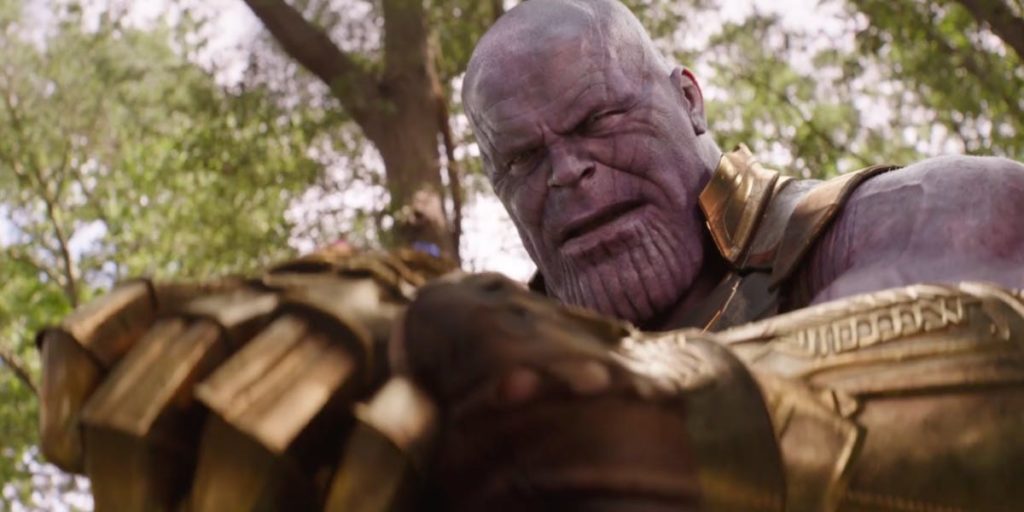 Box Office Weekend 4/27/18-4/29/18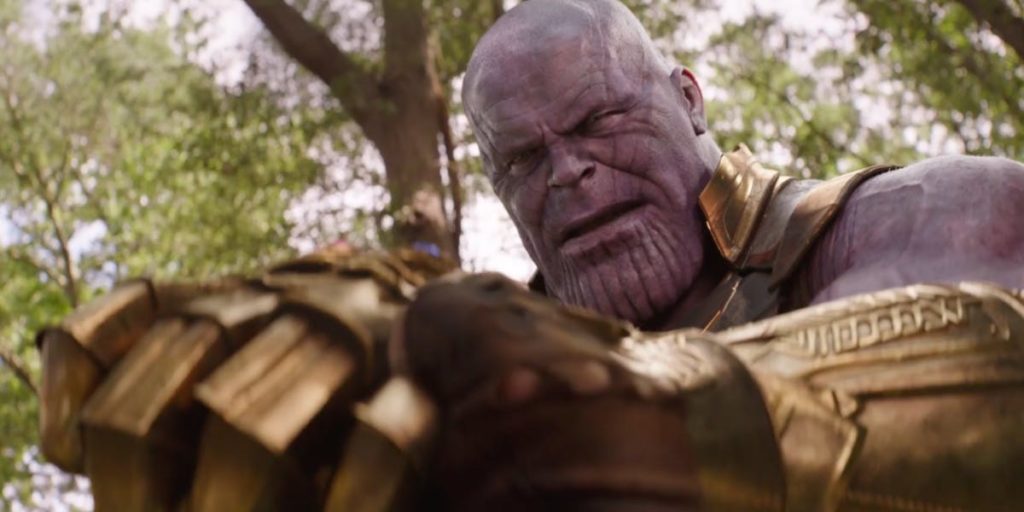 It shouldn't come as a surprise that Marvel's Avengers: Infinity War, the studio's grandest superhero venture to date, would end up being #1 for the weekend, but by how much may surprise you. In its debut weekend, Infinity War grossed $250 million domestic, making $105 million of that total on Friday alone. Adding to its $380 million foreign take, that's a $630 million worldwide gross for its first weekend. This breaks previous records for the largest opening weekend, clearing previous champions of Star Wars: The Force Awakens ($247,966,675) and Star Wars: The Last Jedi ($220,009,584). There's no telling how far it could go in the coming weeks that are fairly open for Avengers to dominate, even before the next superhero picture of Deadpool 2 and the latest Star Wars film Solo hits the scene.
With Avengers taking the biggest piece of the box office pie, it was mostly scraps for the other films. A Quiet Place, however, is still holding firm as the only film this weekend to muster double-digit millions. In its 4th weekend, John Krasinski's hit of a horror film made $10.6 million, bringing its domestic total up to $148 million, an astounding amount for a movie that cost only $17 million to produce. The Amy Schumer comedy, I Feel Pretty, is also maintaining its slot at #3 with a weekend take of $8.1 million, the domestic total now at $29.5 million. The film very well could clear its $32 million budget if it has the legs to stick around.
It also shouldn't be a surprise that Marvel's Black Panther, now in its 11th weekend, is still in the top #10 and even moved up a few spots this weekend. The superhero epic drew in another $4.3 million, boosting its domestic total to $688 million. Think about how crazy this is. There are two films this weekend where you can watch Black Panther on the big screen. Considering the convenience, it should be easy enough for audiences to get caught up on Marvel's previous before jumping into their latest.
Read the full weekend box office results below.
Avengers: Infinity War ($250,000,000)
A Quiet Place ($10,650,000)
I Feel Pretty ($8,130,000)
Rampage ($7,105,000)
Black Panther ($4,381,000)
Super Troopers 2 ($3,600,000)
Truth or Dare ($3,210,000)
Blockers ($2,945,000)
Ready Player One ($2,435,000)
Traffik ($1,620,000)
Next weekend will feature the latest films of…does it really matter? We know Infinity War will be #1 again. Well, if you're looking for something different, there will be smaller releases of the thriller Bad Samaritan, the romantic comedy Overboard, and Jason Reitman comedy Tully. All of them will be in relatively limited release so you'll have to go seeking new movies when trying to weather the Avengers hype storm.