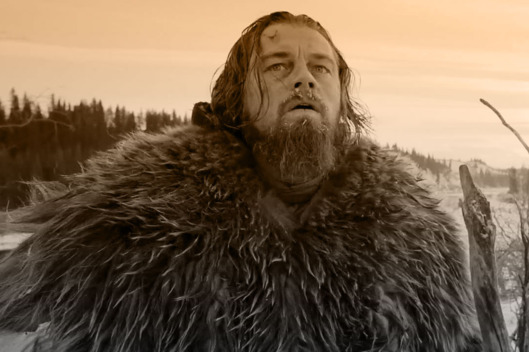 Leonardo DiCaprio vehicle The Revenant snowballed past Star Wars on its way into first place in domestic box office sales over the snowy winter weekend, taking in a cool $16 million, while notching $33.8 million in international sales. That topped $14.3 million on the home front netted by for Star Wars: The Force Awakens, which took in $23.3 million in theaters outside of the United States.
The weekend's take was seen as a storm-ravaged, given the point that the most populated section of the country, the East Coast, was battered by a monster winter storm that closed roads, keeping many movie-goers at home watching Netflix.
Revenant Upstages Star Wars
The muscle-flexing by the Alejandro G. Inarritu-directed story of frontier legend Hugh Glass is significant on several fronts. First and foremost, it has managed to upstage the historic ticket sales path carved out by the Star Wars release, where sales are fading fast after a glorious early run. But The Revenant also has Oscar possibilities that could give director Inarritu his second statue on Oscar night and DiCarprio his first.
DiCaprio, of course, is absolutely overdue for recognition at the Oscars, where he has been nominated five times previously without winning an award. The first nomination was his memorable performance in What's Eating Gilbert Grape, for which he received a nomination for Best Supporting Actor. He was nominated twice previously for Best Actor – in 2005 for The Aviator and 2007 for Blood Diamond. He was also eligible for a Best Picture award in 2014, when The Wolf of Wall Street was nominated, which DiCarpio produced.
The more stunning achievement, of course, would be a back-to-back win for director Inarritu, who won in 2015 for his work on Birdman. Of course, two wins in a row would be an historic coup, but just as impressive is the point that The Revenant is only Inarritu's six feature film as a director.
In other box office numbers for the weekend, Ride Along 2, which was on top of the domestic charts last weekend, slipped to third place with $12.4 million on the home front. Newer releases Dirty Grandpa, The Boy and The 5th Wave managed respectable sales, all things considered, with domestic sales of $11.1 million, $10.7 million and $10.3 million, respectively.
The rest of the Top 10 in U.S. theaters: 13 Hours: The Secret Soldiers of Benghazi ($9 million), Daddy's Home ($4.9 million), Norm of the North ($3.8 million) and The Big Short ($3.1 million).