Bill Murray Joins Adam Sandler And Will Ferrell In Search Of Box Office Gold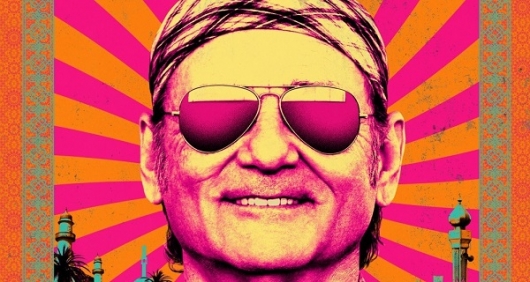 It's a bit of a puzzle to figure out who was the target audience for the latest Bill Murray feature, Rock the Kasbah, which was given an 8 percent approval rating by Rotten Tomatoes and took in less than $2 million in ticket sales in the combined audiences of the United States and Canada.
My first complaint – besides the simple fact that it is a pandering piece of work – revolves around the concept of Bill Murray figuring out what he should do now that he is 65 and his best years in comedy are behind him.
His last two attempts have been efforts in which he continues the same shtick that worked for him when he was younger. In St. Vincent, with Melisa McCarthy, he played an old timer still clinging to his drinks and his pot, as a ne'er-do-well neighbor who was irresistibly incorrigible – in other words, the same old Bill Murray. In Rock the Kasbah, Murray again tries to cash in on his ne'er-do-well persona as a hip, but aging music manager, which allowed the script writers to drop as many references to famous rocker as they could.
Does Hollywood get it yet? Murray's schtick always cashed in on the point that he isn't a good actor; he just knew how to compensate for that. On the surface, Murray was always insincere, which meant he could be a ham instead of a talent. But now the talent Gods are calling and he hasn't got much left.
Of course, this same demon has also exposed both Will Farrell and Adam Sandler, two other Saturday Night Live veterans, for their collective lack of acting chops. Sandler's love me, even though I'm a stoner, routine, has run its course. Meanwhile, I could never tolerate Farrell long enough to understand his shtick, except for very loud and demanding. What else has he got? Don't ask me.
No question, the men from Saturday Night Live have had a far better run than the women. Dan Aykroyd, Bill Murray and Eddie Murphy have had numerous high-rolling successes in Hollywood. (Notice, I don't include Steve Martin, who was a frequent guest, but never a cast member of Saturday Night Live.) In addition, Chris Farley, Dave Spade, and Mike Myers, among others, had sporadic success on the big screen.
The women from SNL who have made it in Hollywood include Kristin Wiig, who is finding dramatic and comedic work in California, Tina Fey, who also a versatile film star, and who can be Maya Rudolph, who can be silly and serious, as well.
But IMDb's list of the top 20 female stars from SNL show few others with any noteworthy success on the big screen. Jane Curtin has had a stellar career, but most if it has been in television – Third Rock From The Sun was one of her follow ups. Julia Louis-Dreyfus has also asserted herself, but mostly on the show Seinfeld. Still, she has notched nominal success in Hollywood with Fandango listing her in nine feature films – not many compared to 25 for Chevy Chase, 27 for Eddie Murphy, 45 for Will Farrell, 46 for Dan Aykroyd, 50 for Adam Sandler and 53 for Bill Murray.
That said, many are saying that Sandler can no longer find a job; his popularity has run its course. Will Farrell shows no indication of slowing down, although shameless defines most of his career. Murray and Aykroyd – what about getting together again? Lastly, Eddie Murphy, who is only in his 50s and is listed as the fourth highest grossing actor of all time. Yes, finding the right role is hard for him, too, but give it a go, Mr. Murphy. You've got years of options ahead of you. Certainly, we need you now, as much as we ever did.
The Meg Munches For Box Office For Debut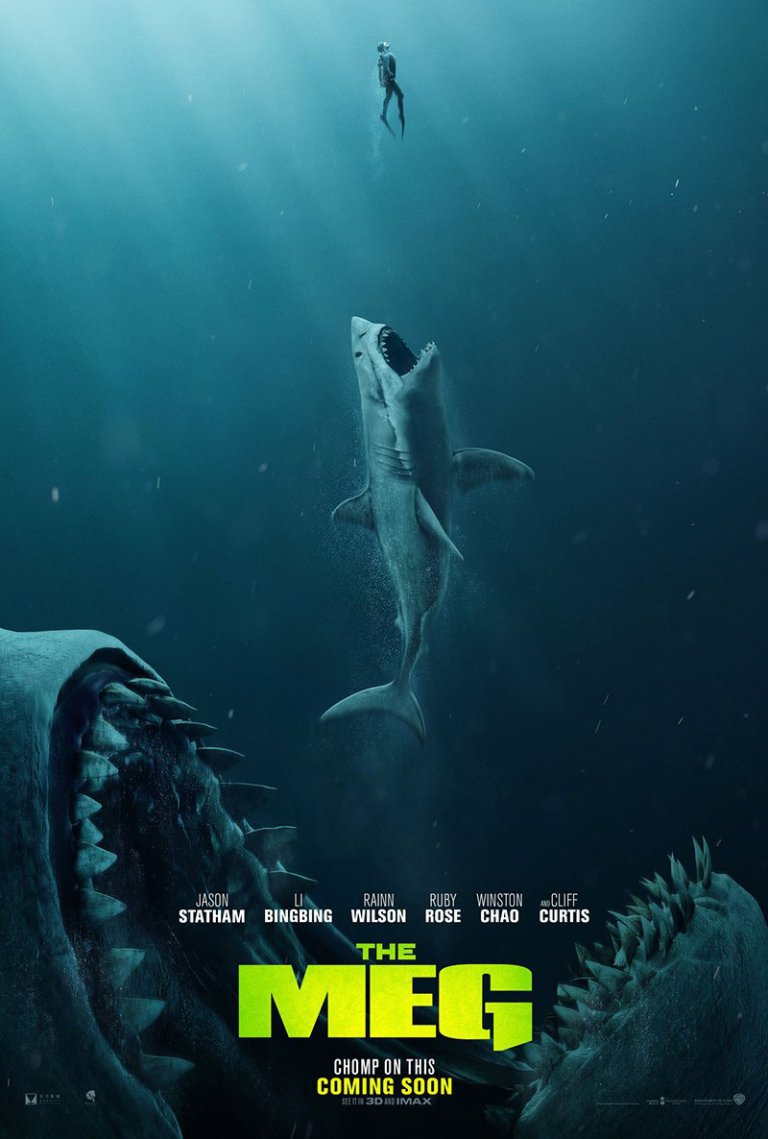 The final month of summer seems to be the time for creature feature horror. The Meg, the giant shark movie starring Jason Statham, made a splash to debut at #1 with a box office gross of $44.5 million. Not exactly a big wave for a summer blockbuster with a budget of $130 million, but still a decent premiere as the box office begins to wind down during the end of summer. Expect it to linger around for most of the month.
Still a top contender in the box office and easily one of the biggest success for the second half of the summer is Mission: Impossible – Fallout. As the sixth entry in the saga, starring Tom Cruise as the action-hungry agent Ethan Hunt, the film has pulled in another $20 million in its third weekend for a domestic total of $161.9 million. Also lingering in the top spot is Disney's Christopher Robin, the live-action adaptation of the Winnie the Pooh stories, now in its second weekend to add $12.4 million to bring up its domestic total to $50 million. With no significant family-friendly movies coming out for the month, you can expect this film to cling to the top 10 for quite some time.
A few new films debuted lower on the list but with what could be considered success. Slender Man, the horror film based on the online legend, made $11 million for its debut, clearing the $10 million budget. BlacKkKlansman, the latest film by Spike Lee that focuses on the investigation of the racist Ku Klux Klan, made $10.7 million for its premiere. While it still has yet to clear its $15 million budget, the positive word of mouth around this film may keep it steady in the box office for August. One premiere that wasn't so lucky was Dog Days, the new animal-centric comedy starring Vanessa Hudgens, came in at only #12 for a debut of $2.6 million.
Though the rest of the films had expected drops, one milestone was crossed for Ant-Man and the Wasp, despite only being at #10 for the weekend. After six weeks, the film has made $200 million domestic and $448 million worldwide. While this doesn't make it equal to Marvel's previous successes his year, it's still proving to be a solid summer for the unstoppable Marvel superhero franchise.
View the top 10 box office results for the weekend below:
The Meg ($44,500,000)
Mission: Impossible – Fallout ($20,000,000)
Disney's Christopher Robin ($12,430,000)
Slender Man ($11,325,000)
BlacKkKlansman ($10,799,000)
The Spy Who Dumped Me ($6,600,000)
Mamma Mia! Here We Go Again ($5,820,000)
The Equalizer 2 ($5,500,000)
Hotel Transylvania 3: Summer Vacation ($5,110,000)
Ant-Man and the Wasp ($4,048,000)
Next weekend will be a three-way battle between the new romantic comedy Crazy Rich Asians, the survival action picture Alpha, and the gritty action/drama Mile 22. Considering Crazy Rich Asians and Mile 22 will both be debuting in over 3,000 theaters, they'll be the top contenders, although Crazy Rich Asians will get an early start by debuting on Wednesday.
Mission Impossible Mops Up Weekend of Teddy Bears and Spies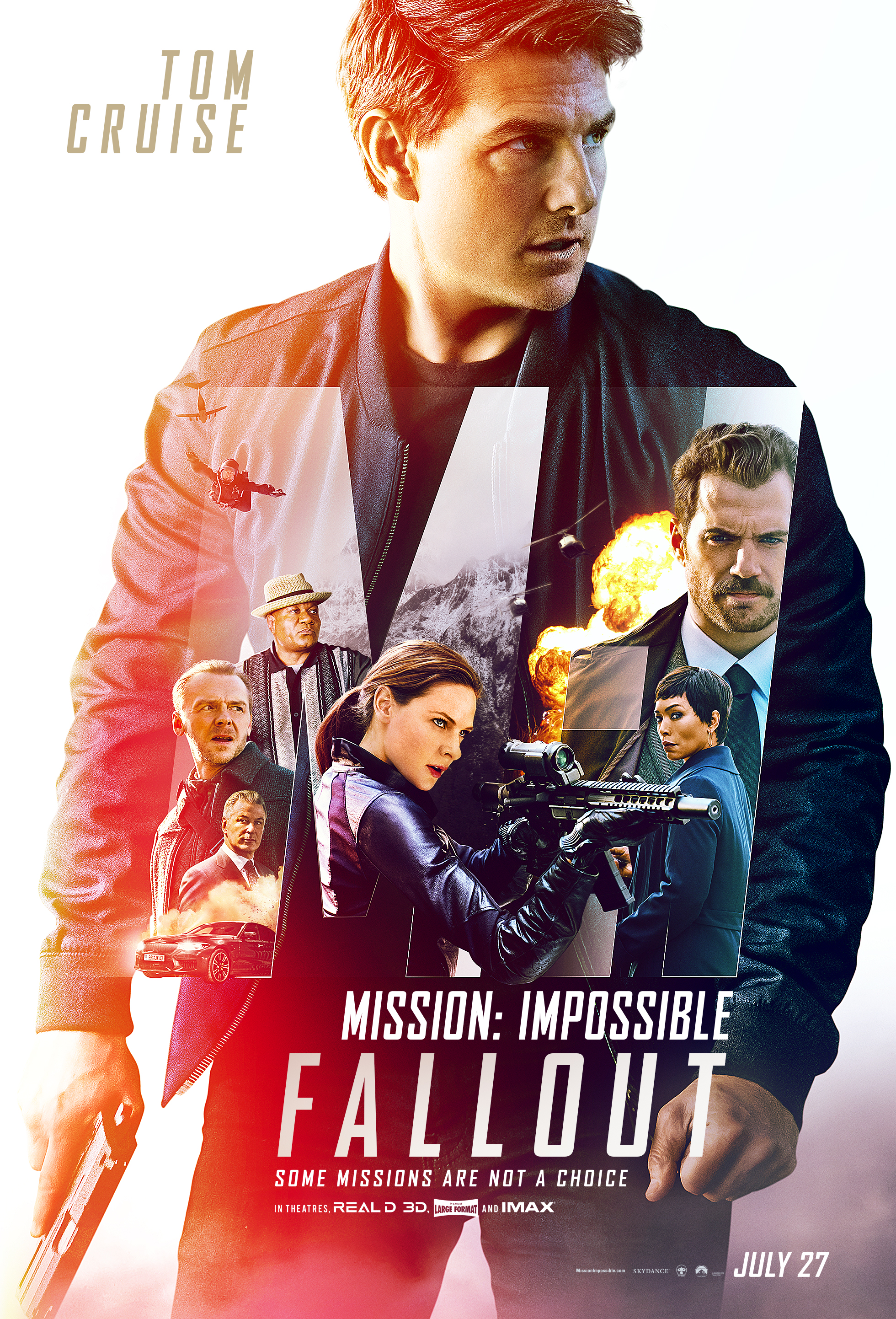 The sixth Mission: Impossible film continues once again to be the hit of the summer by remaining at #1 for the weekend, despite a 42% dip. In its second weekend, the Tom Cruise-starring spy/action film made $35 million, placing its domestic total at $124 million. While the film still has yet to make its budget back, it may be on track to topple that amount and maybe even become the most massive grossing movie of the series. Fallout marks the second Mission Impossible film written and directed by Christopher McQuarrie, so it's fair to guess he'll be back for Mission Impossible 7 after such success.
The premieres for the weekend couldn't top Tom Cruise. Christopher Robin, Disney's live-action and somewhat somber approach to the story of Winnie the Pooh, debuted with a gross of $25 million. The Spy Who Dumped Me, an action/comedy starring the buddy duo of Mila Kunis and Kate McKinnon, only made $12.3 million, well short of its $40 million budget. Not exactly stellar openings, but not nearly as terrible as the other two premieres. The Darkest Minds, a dystopian sci-fi adventure based on the young adult novel, grossed $5.8 million to arrive at #8. Not even in the top 10 is the Dinesh D'Souza political documentary, Death of a Nation, making only $2,325,000 to be at #13.
The rest of the movies took expected drops, although it was a massive tumble for Teen Titans Go! To The Movies at 53%. Last weekend the animated superhero satire was only at #5, and now it's all the way down at #10, grossing only another $4,860,000 to bring its domestic total to $20,784,557. Though it's not a big success for the film, it has already cleared its modest $10 million budget. Worth noting, despite not being in the top 10, is that Marvel's Black Panther has finally crossed over the $700 million mark, edging over that finish line for only being in 25 theaters and already on home video.
View the full top 10 box office results below:
Mission: Impossible – Fallout ($35,000,000)
Christopher Robin ($25,003,000)
The Spy Who Dumped Me ($12,350,000)
Mamma Mia! Here We Go Again ($9,090,000)
The Equalizer 2 ($8,830,000)
Hotel Transylvania 3: Summer Vacation ($8,200,000)
Ant-Man and the Wasp ($6,188,000)
The Darkest Minds ($5,800,000)
Incredibles 2 ($5,009,000)
Teen Titans Go! To The Movies ($4,860,000)
Next weekend will be a chaotic one of dogs and sharks, among killers and klansman. Getting an early start on Wednesday will be the dog comedy Dog Days in 2,500 theaters. Spike Lee's BlacKkKlansman, a drama on racism, will hit 1,500 theaters. Slender Man, the horror film based on the scary online stories, will enter 2,000 theaters. But the biggest movie of the weekend will undoubtedly be The Meg, a campy giant monster creature feature, debuting in 3,900 theaters.
Mission Impossible is a Weekend Success and Franchise Best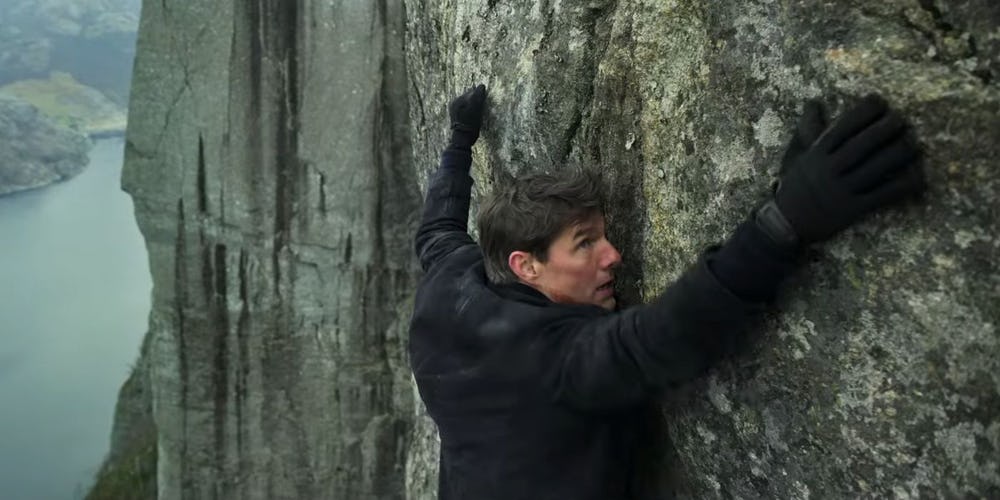 Mission Impossible has returned for another summer and it's looking to be the best one yet. Fallout, the sixth Mission Impossible film in the spy series starring Tom Cruise, debuted with $61.5 million for the weekend. This marks the highest box office opening for the franchise, the previous best being 2000's Mission Impossible II that grossed $57.8 million for its opener. It still has a ways to go to cover its hefty $178 million budget, but the high critical praise and good word of mouth may give Fallout enough steam to hang in there for the rest of the summer.
Not as grand of an opening is Teen Titans Go! To The Movies, the animated superhero comedy based on the hit cartoon TV series. The DC Comics satire debuted only at #5 with an opening of $10.5 million, although this does cover the film's budget of $10 million. Pushing down the kids-oriented film is the other animated competition, Hotel Transylvania 3: Summer Vacation, the monster comedy from Sony that is proving to be their most steadfast trilogy. In its third weekend, the film pulled in $12 million, the domestic total sitting at a pleasing $119 million for an animated film that cost $80 million.
Sticking around from last weekend are two sequels, one musical and one action. Mamma Mia! Here We Go Again, the continuation of the hit musical, brought in another $15 million to boost its domestic total to $70 million, edging closer to covering its $75 million budget. The Equalizer 2, the action-thriller starring Denzel Washington, brought in $14 million, with a domestic total of $64 million that has covered its $62 million budget.
No surprises that biggest money-makers of the summers are still remaining in the top 10. At #7 is Incredibles 2, one of Pixar's most successful animated films, with a domestic total of $572,780,648 in its seventh weekend. #8 was Jurassic World: Fallen Kingdom, internationally one of the most profitable films of the year, which has now built up to $397,555,500 by its sixth weekend.
View the full top 10 below:
Mission: Impossible – Fallout ($61,500,000)
Mamma Mia! Here We Go Again ($15,000,000)
The Equalizer 2 ($14,000,000)
Hotel Transylvania 3: Summer Vacation ($12,305,000)
Teen Titans Go! To The Movies ($10,510,000)
Ant-Man and the Wasp ($8,400,000)
Incredibles 2 ($7,157,000)
Jurassic World: Fallen Kingdom ($6,775,000)
Skyscraper ($5,400,000)
The First Purge ($2,230,000)
Next weekend will be crowded with a large number of pictures flooding the summer cinema. The Darkest Minds, a sci-fi thriller, will hit 3,000 theaters. Disney's Christopher Robin, the live-action family film based on the beloved Winnie the Pooh character, will debut in 3,500 theaters. The Spy Who Dumped Me, a buddy action-comedy starring Mila Kunis and Kate McKinnon, will also be in 3,000 theaters. Christopher Robin presents the biggest threat to Mission Impossible and may very well topple the Tom Cruise action vehicle.