Benedict Cumberbatch Interviews Tom Hiddleston, Marvel Madness Ensues!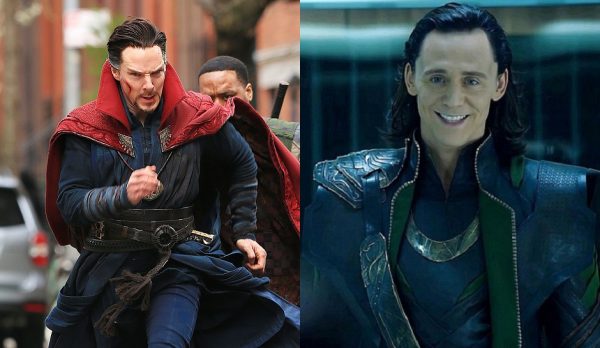 This time, Hiddleston questioned Cumberbatch about his brand new Doctor Stephen Strange role.
"I felt it was all about the part rather than everything else," Cumberbatch said about joining Doctor Strange. "I've been to Comic-Con, and it's a very nice way to give back to the fans that drive these things. It was quite scary. I felt like Pink Floyd. It's just like, "Hello, hi," after the fans are all screaming. That side of it is just phenomenal, and it makes me giggle, and I don't know whether I'll get used to that"
Giggles aside, he seems pretty excited about the whole prospect. "I can't wait to see how it expands the universe. I'm also part of your crew! It's an amazing cast of actors. And it's the most fun hard work you'll ever do, I think, as an actor," Cumberbatch stated. "They really know how to treat you right. And the material is challenging, witty, and a lot of fun to do. Doctor Strange is a complex, funny, but exciting character."
Thor: Ragnarok will be released on November 3, 2017, and Doctor Strange will hit theaters November 4, 2016.
Get the full interview with Tom Hiddleston and Benedict Cumberbatch here.
–MovieSpoon Staff
'Room' Actor Jacob Tremblay Reminds Everyone Why He's Famous
Chris Pratt Takes on Jennifer Lawrence in Playground Insults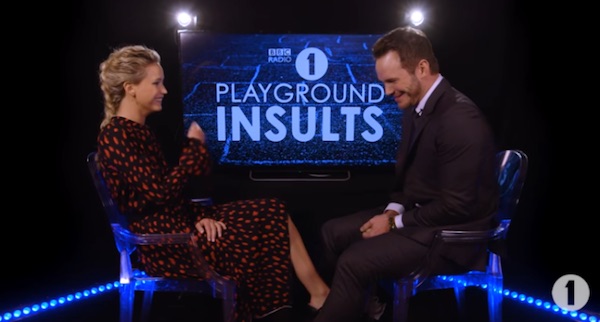 [dropcap]T[/dropcap]hey may take their acting very seriously, but off camera, Jennifer Lawrence and Chris Pratt are a couple of goofballs. When doing publicity for their new movie Passengers, the two stopped by BBC Radio 1 to match wits in a game of "Playground Insults."
They both get in some pretty good digs, but Chris Pratt seals his victory with a well timed jab at Jennifer Lawrence's anatomy.
Passengers is out in theaters on December 21, 2016.
Marvel President/Producer Kevin Feige Talks 'Doctor Strange'