I
t's not very surprising that Disney's new 
Beauty and the Beast
had a great opening. What 
is 
surprising is just how great it was.
Disney just released their live action version of the animated classic this weekend. But it sure isn't taking long to rake in millions of bucks. In North America alone, the flick grossed $170 million in ticket sales. Combined with the rest of the world, Beauty and the Beast earned about $352 million.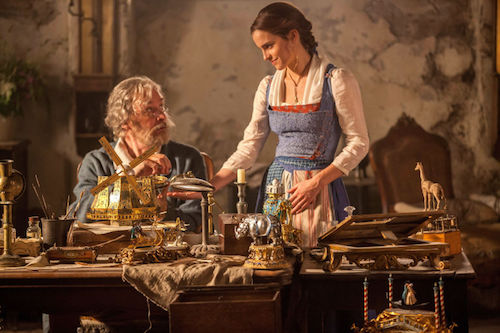 Considering the movie cost $300 million to make, Disney is probably already excited about their profits. That's not even including the hundreds of new toys and other merchandise they're selling at this very moment.
This was a record-breaking opening for a feature film. The princess story blew past the previous record holder for a March opening, Batman v Superman: Dawn of Justice. The superhero flick had a weekend opening of $166 million.
Related: Movie Review: 'Beauty and the Beast' Has More Beauty than Originality
Overall, Beauty and the Beast had the 7th biggest weekend opening ever. It came in just behind Iron Man 3 and above another Emma Watson flick, Harry Potter and the Deathly Hallows: Part II.
Read more to watch the trailer: