Another Astounding Weekend at the Box Office for Avengers: Infinity War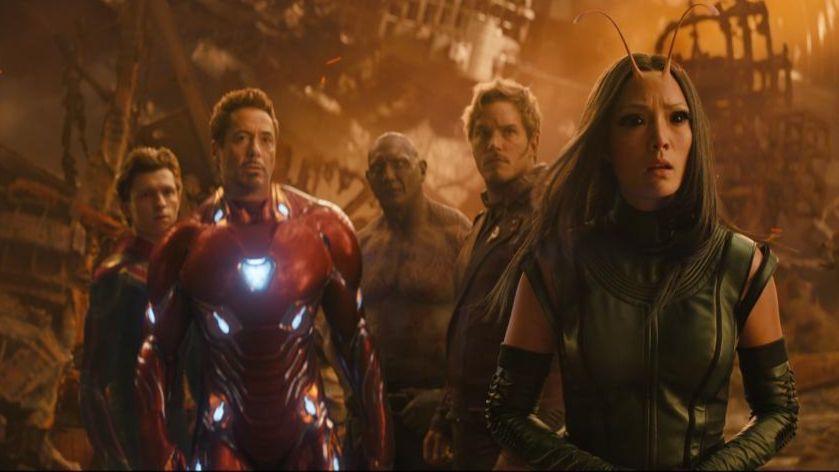 Box Office Weekend 5/4/18-5/6/18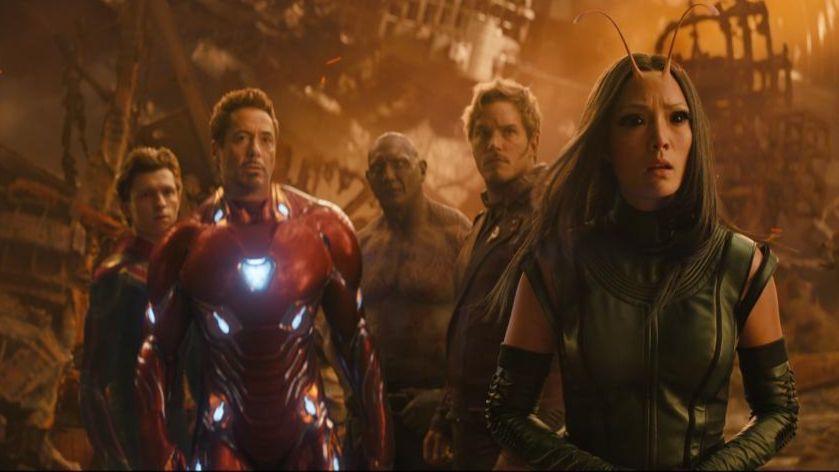 Not the least bit surprising, Marvel's Avengers: Infinity War has dominated the weekend box office with another massive gross. In its second weekend, the grandest superhero ensemble to date brought in $112.4 million. This brings its domestic total up to $450 million, and its worldwide take well over $1 billion. Time will tell if it has the legs, however, to hold its own against Marvel's other superhero epic this year, Black Panther. Considering Black Panther is still in the top 10, and has almost passed $700 million domestic, it'll be a close race between the two Marvel movies.
Of course, the success of the Avengers is due in no small part to this being a rather sparse weekend of premieres appearing in fewer theaters. Braving the Marvel storm to come in at #2 was the romantic comedy remake, Overboard, starring Eugenio Derbez and Anna Faris, making $14.7 million domestic. And if that's the gross of the #2 spot, you can imagine how lower the other films are. Tully, a new comedy Jason Reitman and starring Charlize Theron, came in at #6 with a domestic gross of $3.1 million. Further down at #10 is the new David Tennant starring thriller, Bad Samaritan, making $1.7 million for the weekend.
There were expected dips all around with no huge surprises, but many of the successful films that have hung around are growing a considerable gross. John Krasinski's A Quiet Place had the lowest drop and is currently sitting at a robust $159 million domestic total. Ryan Coogler's Black Panther has already blazed many records, but it's only $7 million away from clearing $700 million domestic.
See the full top 10 box office results below.
Avengers: Infinity War ($112,474,000)
Overboard ($14,750,000)
A Quiet Place ($7,600,000)
I Feel Pretty ($4,900,000)
Rampage ($4,620,000)
Tully ($3,186,000)
Black Panther ($3,146,000)
Truth or Dare ($1,885,000)
Super Troopers 2 ($1,815,000)
Bad Samaritan ($1,758,000)
Next weekend, Avengers will be battling against the Melissa McCarthy starring comedy Life of the Party and the Gabrielle Union starring thriller Breaking In. Considering that Life of the Party will have the most significant theater count, McCarthy has the only real shot at being the first film to knock the superhero giant down from the top 10, though it's doubtful of the Avengers hype will have died down by then.
The Predator Makes Mild Blast For Weekend Debut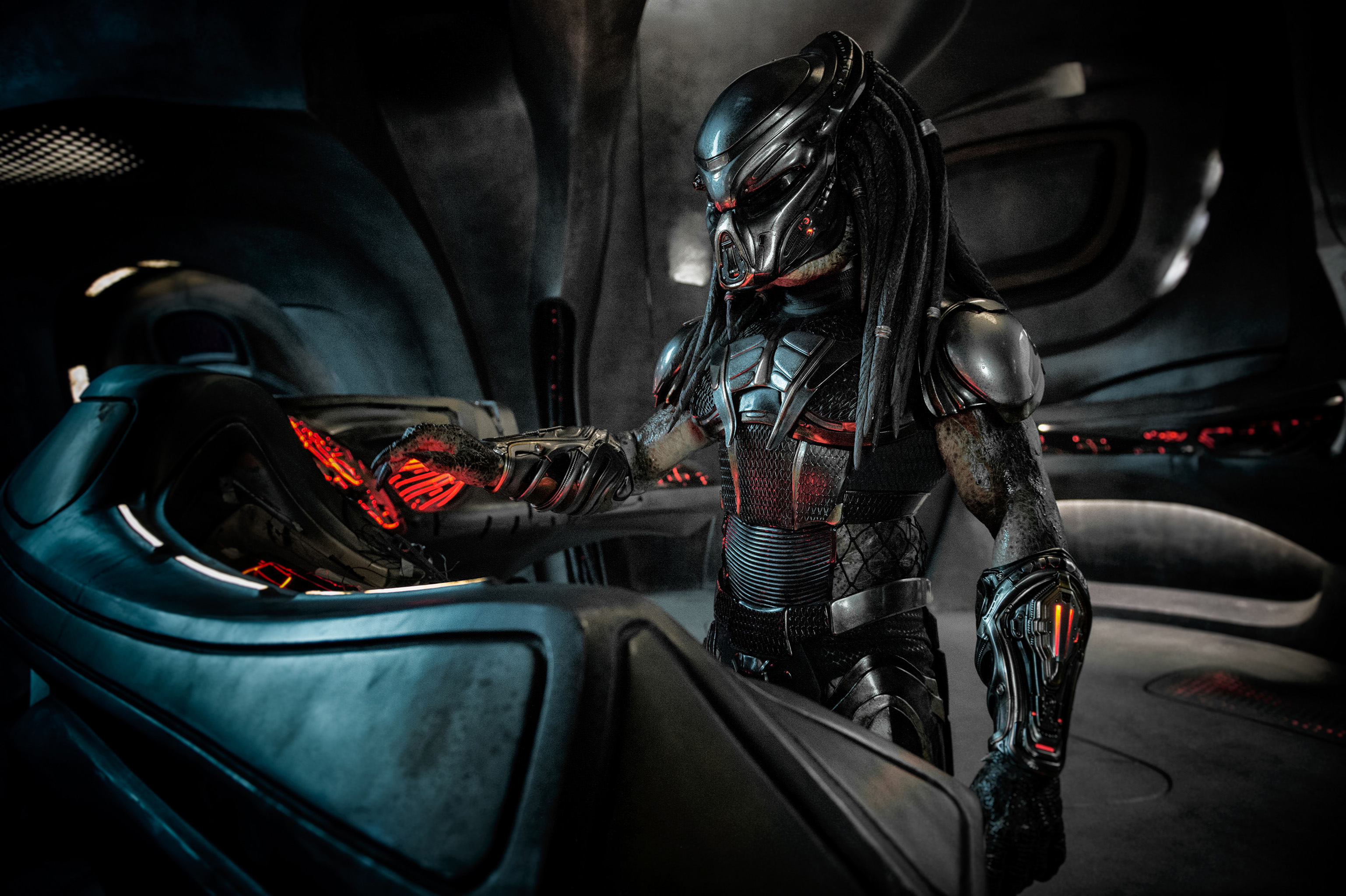 While last weekend was a stellar box office debut for The Nun, the weekend is much more low-key with reduced debuts and descending grosses. Shane Black's The Predator, the latest sequel to sci-fi/horror Predator franchise, came in at #1 but still made a small amount with a box office debut of $24 million. It has a ways to go before toppling its beefy budget of $88 million, but it may survive through a rather slow September.
The Nun was not too far behind as a pleasing horror picture from Warner Bros' The Conjuring universe. In its second weekend, the film made $18.2 million. While this is a 66% drop from its first weekend, the film did have an amazing start on its premiere that the total domestic is sitting at $85 million. So far, it's the biggest success of September as the other premieres are not doing so well. A Simple Favor, the new comedy by Paul Feig, only made $16 million. White Boy Rick, a true crime story starring Matthew McConaughey, brought in $8.8 million. And even further down the list is Unbroken: Path to Redemption, the new religious sports film by Pure Flix, came in with $2.3 million.
No surprise that the strong films from August are still chugging away with small drops. Crazy Rich Asians, the hit romantic comedy, only took a 33% drop with its domestic total now at $149 million. The Meg, the giant shark movie starring Jason Statham, only took a 37% drop with a domestic gross of $137 million. And even Searching, the social media mystery movie, only took a 30% drop to have a total sitting at $19 million.
View the full top 10 weekend box office below:
The Predator ($24,000,000)
The Nun ($18,200,000)
A Simple Favor ($16,050,000)
White Boy Rick ($8,800,000)
Crazy Rich Asians ($8,700,000)
Peppermint ($6,070,000)
The Meg ($3,805,000)
Searching ($3,200,000)
Unbroken: Path to Redemption ($2,350,000)
Mission: Impossible – Fallout ($2,315,000)
Next weekend, The Predator will do battle with fantasy, drama, and politics. Eli Roth's The House With a Clock in its Walls, a family-friendly fantasy film, will premiere in 3,300 theaters. Michael Moore's political documentary Fahrenheit 11/9 will debut in 1,500 theaters. And the Dan Fogelman directed drama Life Itself, starring Oscar Isaac and Olivia Wilde, will hit 2,500 theaters.
"The Nun" Scares Up Strong September Box Office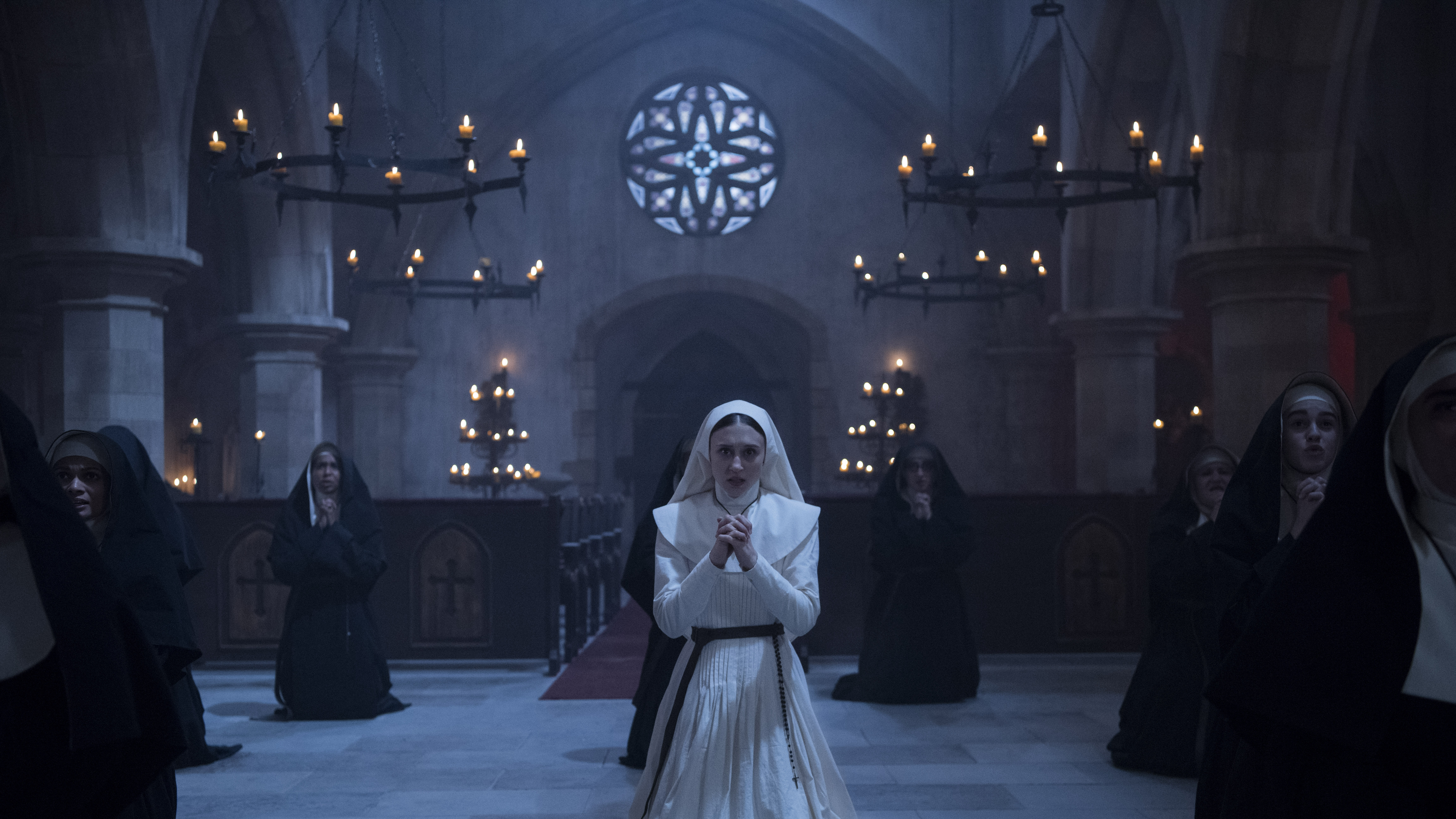 September has its first box office champion to topple August's hit of Crazy Rich Asians, and by a substantial amount at that. The Nun, a spin-off and prequel to The Conjuring 2's scary nun ghost in the painting, has earned an impressive $53.5 million for its debut weekend. That's an exceptional premiere to warrant the film's budget of $22 million, rather high for horror. The future is looking bright for The Conjuring franchise. Still, Crazy Rich Asians is still going strong as the romantic comedy of the year, grossing another $13.6 million for a domestic total now sitting at $136 million. With plans for a sequel already in the works and a chance at hitting $200 million, the film may very well carry deep into fall considering it's still in the top five after four weeks.
Also debuting to a decent take for the weekend is Peppermint, an action-oriented thriller starring a revenge-seeking Jennifer Garner. The film made $13.2 million in its first weekend which may be a bit disappointing for a $25 million budget, but it may have decent enough to legs to make a profit depending on how September shapes up.
Plenty of the returning films are holding on strong. The Meg, the shark movie with Jason Statham, has remained in the top five long enough to clear its budget, with a domestic total now at $131 million. Also sticking around is the social media thriller Searching, dropping only 25% to make $4.5 million for the weekend, the domestic total sitting at $14.3 million. And BlacKkKlansman, Spike Lee's comedy about infiltrating the Ku Klux Klan, is still hanging in the top 10, making another $1.5 million for a domestic total of $43 million, stunning results for a $15 million film in somewhat limited release.
View the full box office weekend results below.
The Nun ($53,500,000)
Crazy Rich Asians ($13,600,000)
Peppermint ($13,260,000)
The Meg ($6,030,000)
Searching ($4,515,000)
Mission: Impossible – Fallout ($3,800,000)
Disney's Christopher Robin ($3,196,000)
Operation Finale ($3,043,000)
Alpha ($2,505,000)
BlacKkKlansman ($1,565,000)
Next weekend will be a battle of a returning alien hunter and an odd thriller. The Predator, a remake of the alien franchise directed by Shane Black, will be in 3,900 theaters while A Simple Favor, a thriller directed by comedy director Paul Feig, will hit 3,000 theaters. Of the smaller releases are Pure Flix's latest religious picture Unbroken: Path to Redemption and the Matthew McConaughey starring cop drama White Boy Rick. There's little doubt that The Predator will swoop in to claim the weekend.
Crazy Rich Asians Beats Foul-Mouthed Puppets At Weekend Box Office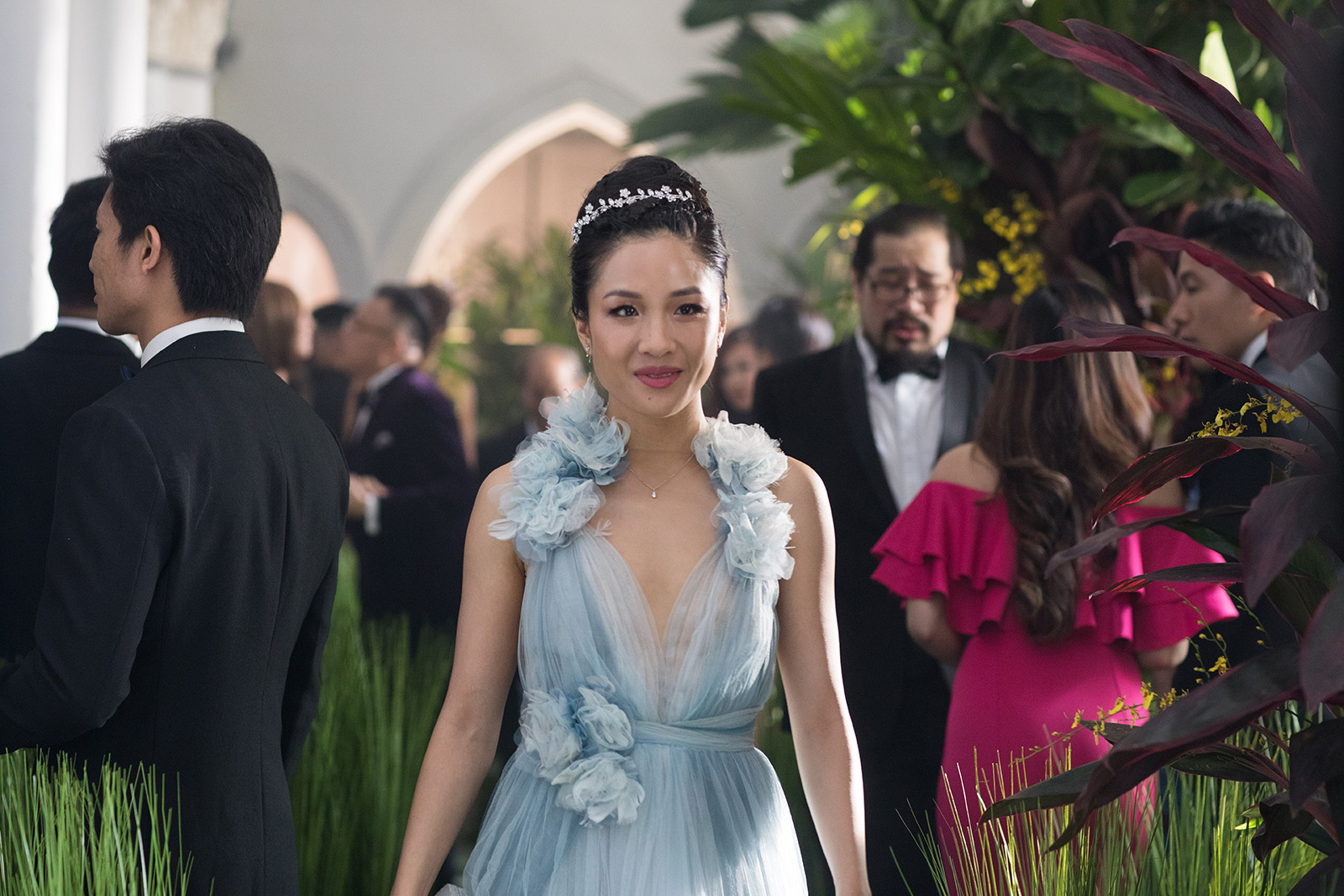 The last weeks of summer are proving to be a boom for the romantic comedy. Crazy Rich Asians, now in its second weekend, was once again #1 with the lowest second-weekend drop of the summer at only 5%. The film grossed another $25 million over the weekend to boost its domestic total up to $76 million. Thanks to the positive reviews and great word of mouth, the film could very well be #1 next week as we move into the slowest weekend of the year at the box office.
The new films for the weekend were no match for Warner Bros' current hits of Crazy Rich Asians and The Meg, which also did rather well for coming in at #2 with $13 million. The Happytime Murders, the raunchy R-rated puppet movie by Brian Henson, didn't impress for its debut. The film only made $10 million for the weekend to arrive at #3, well short of the movie's budget of $40 million. Given the harsh reviews, chances are it'll drop further. Debuting even further was the sci-fi adventure A.X.L., featuring a CGI robot dog, arriving at #9 with a gross of $2.9 million.
Aside from Mile 22 dropping 50%, the returning films had relatively low drops from last weekend. Mission: Impossible – Fallout, now passing its budget in the domestic box office, continues to be a hit of the summer by only dropping 25%, as is Disney's Christopher Robin with a 28% drop. Most impressive among them is Spike Lee's BlacKkKlansman, being in less than 2,000 theaters and only dropping 27% to still be in the top 10. As we've seen earlier this summer, there's a desire for more challenging and smaller films that are quickly crawling their way into the box office top 10.
View the full top 10 box office results for the weekend below:
Crazy Asian Rich ($25,010,000)
The Meg ($13,030,000)
The Happytime Murders ($10,020,000)
Mission: Impossible – Fallout ($8,000,000)
Disney's Christopher Robin ($6,340,000)
Mile 22 ($6,030,000)
Alpha ($5,600,000)
BlacKkKlansman ($5,345,000)
A.X.L. ($2,939,356)
Slender Man ($2,785,000)
Next weekend will be an interesting release of films despite the relatively low box office that will result from what may be the slowest weekend of the year. Operation Finale, the new war thriller by Chris Weitz and starring the likes of Oscar Isaac and Ben Kingsley, will get an early start by debuting on Wednesday, but only in less than 1,800 theaters. The weekend itself will bring the sci-fi adventure Kin in 2,100 theaters and the internet thriller Searching in 1,100 theaters. But based on the theater count and the low buzz on all of the new releases, don't be surprised if Crazy Rich Asians win out the weekend again.