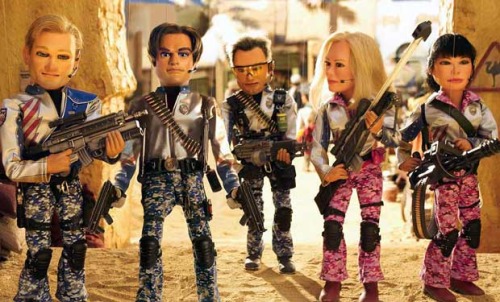 The fallout from the Sony hack just keeps getting worse and worse. Actor George Clooney called out Sony's cowardice, a pattern is evolving and one word can describe the war on our freedom of speech: Liability.
In an interview with Deadline Hollywood, Clooney takes us into the minds of the entertainment business, notably Sony and their lawyers:
"Sony didn't pull the movie because they were scared; they pulled the movie because all the theaters said they were not going to run it. And they said they were not going to run it because they talked to their lawyers and those lawyers said if somebody dies in one of these, then you're going to be responsible."
As if that wasn't bad enough, Paramount has banned theaters in Texas from screening Team America: World Police instead of The Interview.
According to MoviePilot Three movie theaters – the Alamo Drafthouse in Texas, the Capitol Theater in Cleveland, and the Plaza Atlanta in Atlanta – had planned to show the comedic political satire, but they now say the film's distributer has ordered them to cancel.