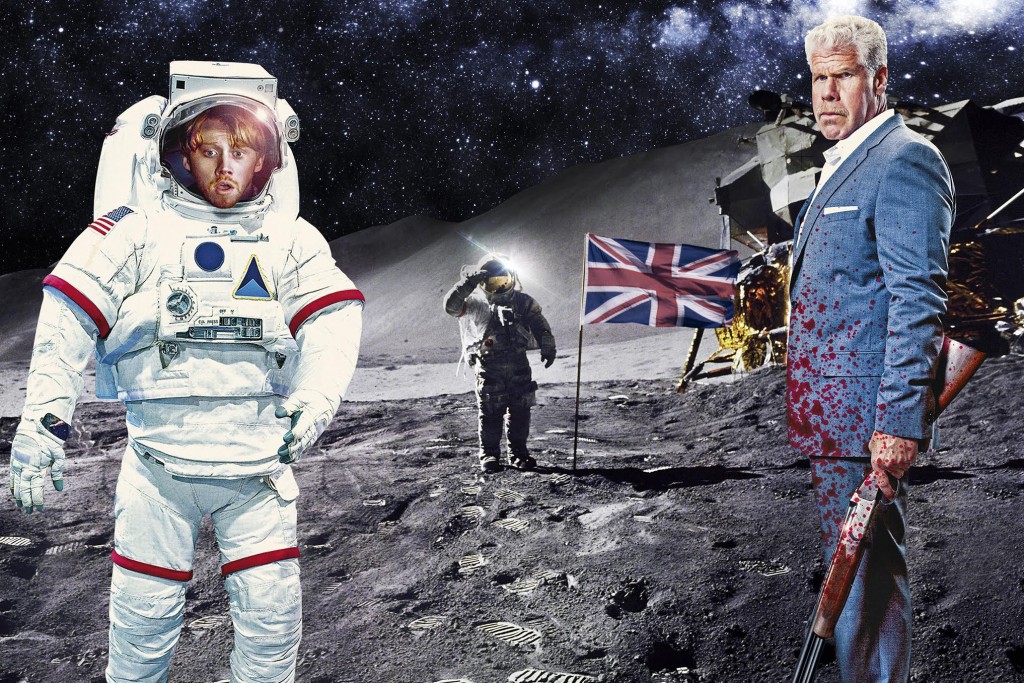 As Spring has arrives to perk us out of the indoors, Netflix fires back with another month full of content to keep your butt sufficiently glued to the couch. But can you blame them? They've been fighting the good fight for their streaming service to remain relevant when so many will often complain that there's nothing good on Netflix.
And with so many people binge-watching now more than ever, there's a constant need for content. Thankfully, Netflix doesn't disappoint this month with a hefty helping of new additions both original and noteworthy. Here are the 10 TV series/movies you should keep an eye out for in April on Netflix.
God's Pocket (April 8)
If you're seeking out every Phillip Seymour Hoffman film after his death, chances are God's Pocket is the last picture you haven't seen yet. Premiering at Sundance a few weeks before he passed, this dark dramedy finds Hoffman playing a blue collar worker trying to cover up the mysterious death of his son. But a nosey reporter threatens to reveal the darker side of this quaint town. Featuring a solid cast that includes Richard Jenkins and John Turturro, as well as the directorial debut of Mad Men star John Slattery, it's a strangely quirky picture with its off-beat violence and dizzying story.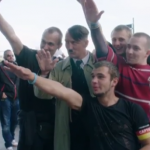 Look Who's Back (April 9)
This may be the most politically incorrect and strangest comedy you'll see on Netflix all year. Based on the best-selling novel, Look Who's Back takes a stab at what it would be like if Adolf Hitler was alive in the 21st century. He attempts to use the internet and is fascinated with how much he can search about world domination. He begins appearing on television in hopes of making a political comeback. But the film goes one step further by placing the character of Hitler in German society ala Borat with unscripted segments of him interacting with unsuspecting people. The whole idea is so boldly absurd and Oliver Masucci plays the character with the perfect amount of comedic delivery in his baffling discoveries.
Moonwalkers (April 14)
If you're looking for a comedy that is retro, satirical and wicked violent, look no further than Moonwalkers. Ron Perlman plays a CIA agent enlisted to hire director Stanley Kubrick to fake the moon-landing in the 1960's. He seeks the help of a rock-band manager (Rupert Grint) that swindles him out of the money by passing off a stranger as Kubrick. Furious when he discovers that he doesn't have Kubrick, Perlman is forced to come up with a plan to keep the fake moon-landing project going or he'll be terminated in more ways than one. Loaded with conspiracy theories, drugs, strange visions and the weirdest moon-landing sequence, it's absolutely bonkers how first-time director Antoine Bardou-Jacquet conceived such a zany and dark comedy based on such a popular myth.
Steve Jobs: The Man in the Machine (April 14)
While director Danny Boyle did a fantastic job focusing on the man behind the curtain with Steve Jobs (2015), his picture probably left some audience longing for the whole story. The documentary feature Steve Jobs: The Man in the Machine, released the same year as Boyle's movie, delivers on just that. No stone is left unturned as this biography addresses Jobs' technological breakthroughs and his monstrous personality. Parts of his life have been covered over the course of many TV biographies and movies, but never as wholly and in-depth as this picture portrays him. In an age where Apple has become a household name with its vast array of products flooding the pop culture, it's important to know the big picture of where all this came from. The picture doesn't get much bigger than this.
Unbreakable Kimmy Schmidt: Season 2 (April 15)
Undeniably one of Netflix's biggest comedic hits, Unbreakable Kimmy Schmidt will return for its second season this April. Judging from the trailer, Kimmy seems to be working at a year-round Christmas store, starting therapy for her years in a bunker and making up songs about cats and bunnies. In other words, more of the crazy antics we've come to expect from Tina Fey's strange world of odd and resilient characters trying to make it in New York City. With eccentric writing and amazing energy, it's hard not to be taken in by the charm of Ellie Kemper and a strong cast of comedic veterans.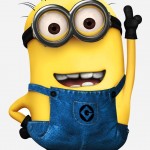 Minions (April 24)
Sure to be a staple for the kids in the household, Minions brings the pill-shaped character front and center for this spin-off/prequel to the Despicable Me animated movies. While the slapstick of the babbling yellow dorks is still pleasing, its underdeveloped villain Scarlet Overkill may leave some audiences pining for the return of Gru. Such a misstep won't matter much to the young ones that will find endless joy in the frenetic comedy.
Begin Again (April 27)
Director John Carney of Once fame returns to the music-themed dramedy genre again. Keira Knightley plays a musical artist discovered by a down-on-his-luck record executive played by Marc Ruffalo. With little money to work with, Ruffalo records her album across various outdoor areas of New York City. Similar to Once, Carney injects an even balance of enchanting comedy and drama that's sometimes soft, but always engaging. And how could you resist that strong soundtrack?
Danger Mouse: Season 1 (April 29)
Classic cartoon fans most likely remember the absurd antics of secret agent Danger Mouse and his nervous hamster sidekick Penfold. Now the 1980's animated classic from the UK has returned with a noticeably higher budget, but the same familiar characters and quirky humor. Everyone from the evil Baron von Greenback to the fame-obsessed Count Duckula is present. The series debuted last year in the UK, but American audiences will be able to view it exclusively on Netflix.
Special Correspondents (April 29)
Ricky Gervais' new comedy movie, exclusive to Netflix, will feature him as a sound engineer teaming up with a radio journalist (Eric Bana) to fake a war report in Ecuador from New York. But when it's reported that the two are missing in Ecuador, the scam artists find themselves heading to Ecuador to avoid being discovered. With Gervais' dry wit and Bana's straight delivery, Special Correspondents seems to play as a silly mixture of Wag the Dog and Tropic Thunder. And that's enough to get this on my playlist.
Team Foxcatcher (April 29)
If you still can't get enough of the true story behind the messy fiasco of John du Pont and his wrestling team, Team Foxcatcher is the documentary you need to see. Featuring more than just talking heads, Team Foxcatcher boasts exclusive footage never before seen on the du Pont estate as it delves into the dark tale of drugs, murder and paranoia. It's sure to be a disturbing film with the revealing nature and disturbing contexts, but also an alluring companion piece to the 2014 dramatization Foxcatcher.